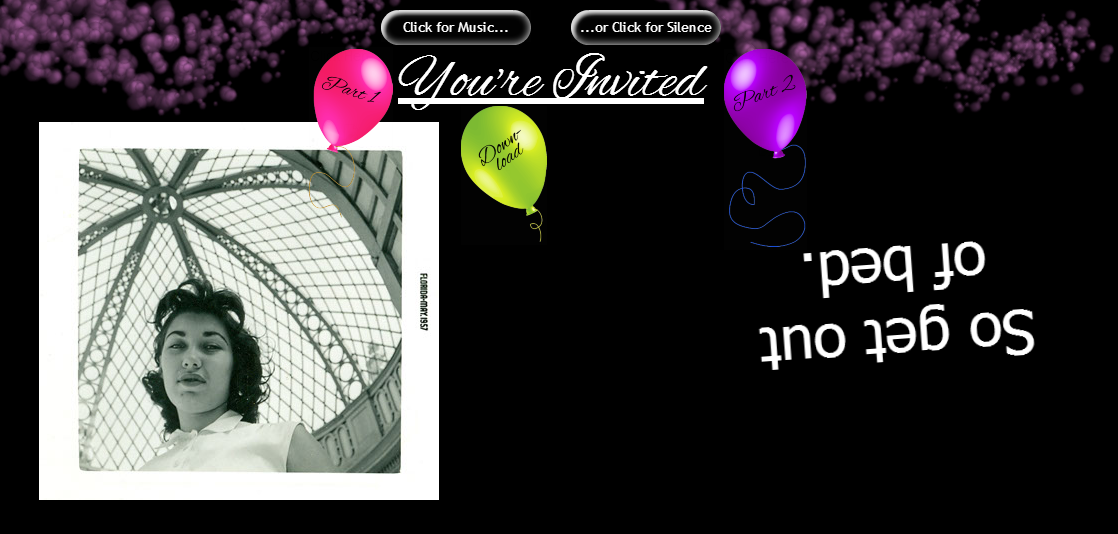 The announcement remains static through the duration of the presentation...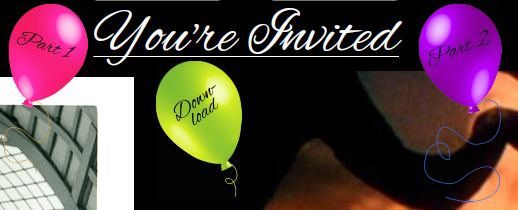 ...viewer has sound control...

...navigation controls view of three pages.  Each page has a running slide show of Sharon's life from child to grandmother.  Simutaneously, the other half of the page presents animated representations of her personality while incorporating information about the upcoming event.
:
Page 1 - The soft side of the honoree who loves Gone with the Wind...includes rythmic text that honors Sharon.
Page 2 - The party side of the honoree who loves to Rock around the Clock.  Rhythmic text entices the viewer to attend the upcoming event.
Page 3 - Includes a downloadable PDF with information about the event.  An auditory message instructs the viewer to "call Sharon" if they are uncertain about the event or technical issues.